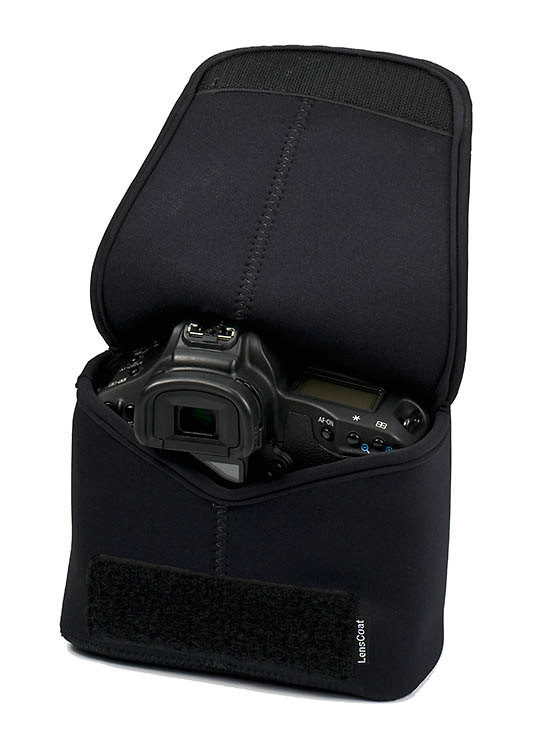 BodyBag Pro - Black

[lcbbpbk]
Date Added: Wednesday 23 December, 2009
This product is very good for giving the camera body that little bit extra protection while in a bag on a day out or travelling. It's not very thick but provides the user with a bit of light relief in…
Date Added: Wednesday 04 March, 2009
I\'ve been looking for this type of soft bag for my camera bodies for some time and these are perfect. These bags are great for transporting bodies in a soft protective pouch. The way the top is attac…
Date Added: Friday 28 November, 2008
Great product. Exactly as advertised. BodyBags Pro arrived very quickly and exceeded my expectations. Well Done. I will be ordering in the future.
Date Added: Tuesday 11 November, 2008
Product was just as described and exactly what I was looking for to slip my D300 into. Wildlife and birding are my thing and I like to travel light, usually just putting the camera body and a couple o…
Date Added: Monday 02 June, 2008
Used with a Canon 1DsMkII. Fits perfectly. Nice product and good value for the price.
Date Added: Sunday 01 June, 2008
As a nature/wildlife photographer its nice to have a protective covers for my lens. These works well. Will not go in the field with out them. I consider these a must have. Company gives good service a…