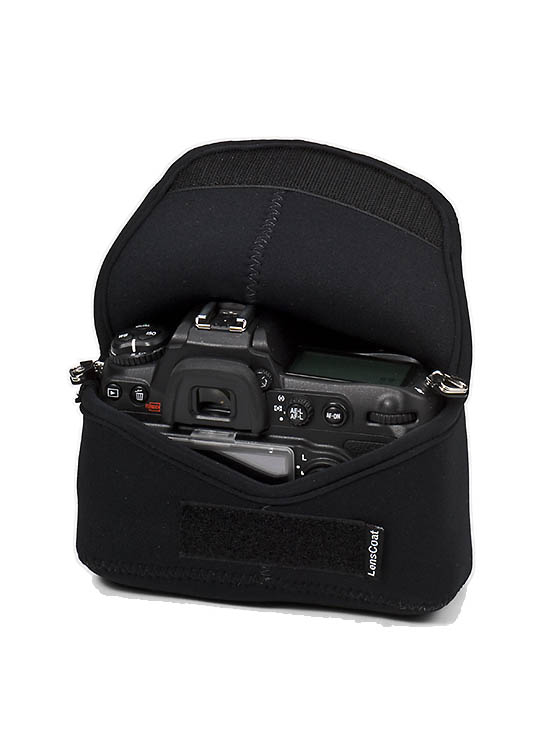 Date Added: Sunday 03 March, 2013
I bought two body bags for my Nikon D300 and D700. They are really excellent to cover my camera bodies. It fits well and protect the body from other accessories like lenses, monopod head, flash etc wh…
Date Added: Saturday 03 November, 2012
Great bag! Provides protection while keeping the body clean
Date Added: Sunday 07 October, 2012
The 2 pouches that I bought fit the D600 and D7000 perfectly. Great product!
Date Added: Monday 27 June, 2011
Just what I needed. I wanted a light weight cover to use when I'm carrying my large SLR with a pancake lens, that would provide some protection instead of an exposed camera around my neck. Yeah, its n…
Date Added: Sunday 10 April, 2011
Fits body well. Does not add much bulk but provides an additional layer of protection when traveling.
Date Added: Friday 14 May, 2010
Perfect for travel and storage. Easy to use and lightweight. I purchased two, one for each camera body I own. I thought the price was a little too high.
Displaying 1 to 6 (of 12 reviews)
Result Pages: 1 2