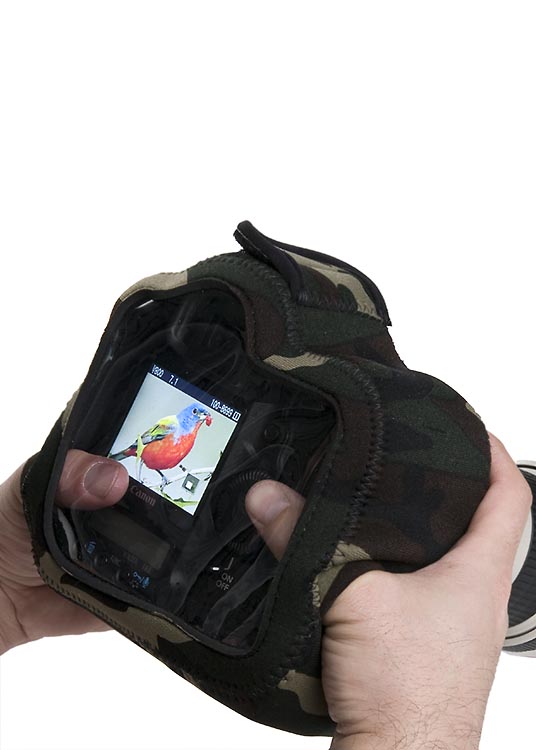 BodyGuard Pro CB (Clear Back)® Forest Green Camo

[lcbgpcbfg]
Date Added: Sunday 29 January, 2012
Very good product, easily fitted to my D700 &300s with battery packs. Controls, functions easily accessed. Nice one Lens coat.
Date Added: Tuesday 08 June, 2010
realize bottom hole is not given for installing a tripod but easy to add your own
Date Added: Wednesday 16 September, 2009
This product is of very good quality, is easy to use and reduced the noise of the shutter release, which is important for the photographing on sensitive ground as the animal photo. It also allows to p…
Date Added: Wednesday 22 July, 2009
très bon produit, conforme à mes attentes. facile à mettre en oeuvre. great product, in line with my expectations. easy to implement.
Displaying 1 to 4 (of 4 reviews)
Result Pages: 1