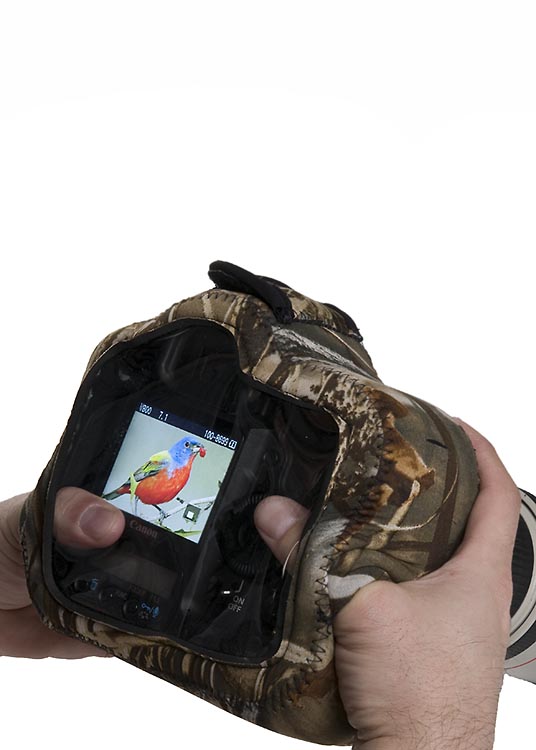 BodyGuard Pro CB (Clear Back)® RealTree Max4

[lcbgpcbm4]
Date Added: Friday 01 January, 2010
excuse me for my english ! the body guard is very nice and very goode for the wildlife photography
Date Added: Thursday 26 November, 2009
An exellent product, good protection and some shutter sound deadning.
Date Added: Wednesday 11 November, 2009
I liked the bodyguard, butI would like to have å clear field on the top. I prefer to be able to see the top camera display on my Canon EOS 1 MkIII.
Date Added: Tuesday 18 August, 2009
excellement et confort mais un peu fragile plastique
Date Added: Thursday 06 August, 2009
Great product. After some use it will be good to see if the clear back remains easy to view through when shooting, or may need a small aperture cut in it... Quality neoprene and well stitched.
Date Added: Thursday 11 June, 2009
Great product. Well made. Only cons were the absence of clear window on top right side of cover to allow view of top display. Ordering was easy and delivery was speedy.