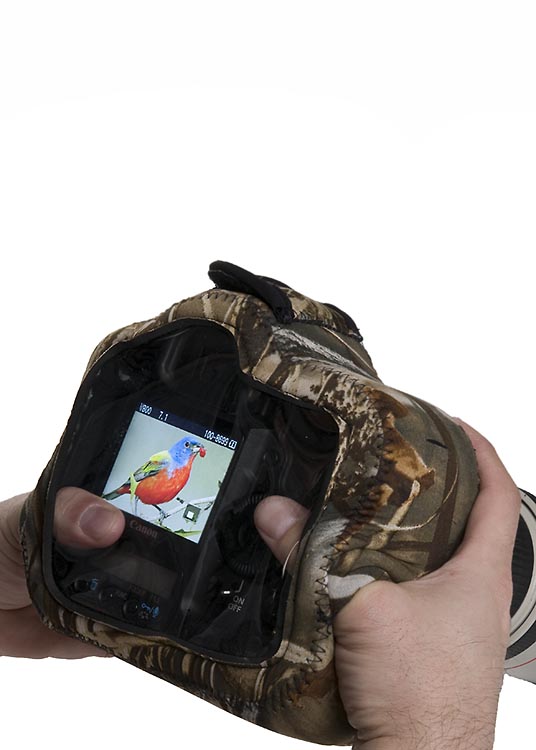 BodyGuard Pro CB (Clear Back)® RealTree Max4

[lcbgpcbm4]
Date Added: Thursday 06 November, 2014
I\'m using this BodyGuard with a Canon EOS 1D Mark III. It fit perfectly my body. Access to the commands are fine, plastic is solid. The only negative point it that I\'ll need to cut a small part …
Date Added: Wednesday 17 April, 2013
prodotto molto buono. lo ricomprerei. spedizione rapida ed affidabile. grazie. very good product. I buy another one. Fast and reliable shipping. Thank you.
Date Added: Sunday 03 March, 2013
J\'avais déja deux \"BodyGuard Pro\" mais pas avec la vitrine arrière. J\'adorais déja ma version \"BodyGuard Pro\". Cette version est munie de trou pour laissé passé les doigts,d\'un trou pour le f…
Date Added: Friday 04 May, 2012
I find the product well made and the protection is great. I would suggest a window or access portion be introduced in the lower right orner for vertical use of camera controls.
Date Added: Saturday 19 November, 2011
I loved the product protects very well.
Date Added: Monday 19 July, 2010
Very useful item, but opening for a strap was a little too small, lucky you can enlarge these with scissors.