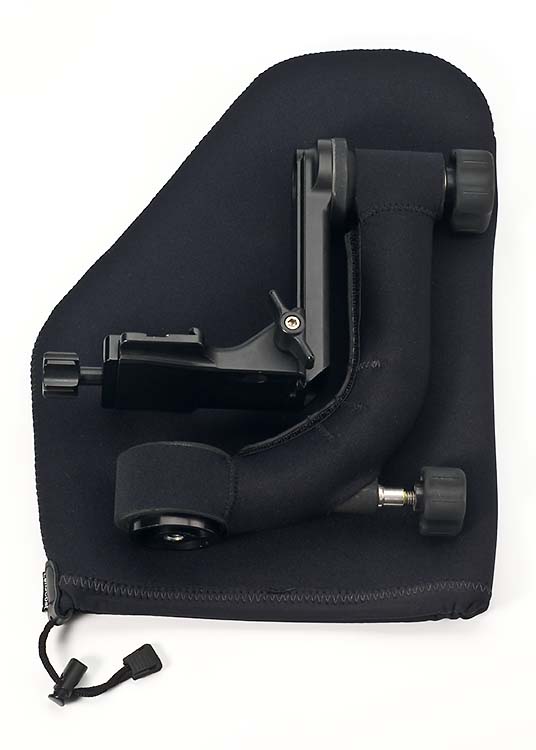 Gimbal pouch - Black

[lcgpbk]
$19.99
Date Added: Thursday 25 December, 2008
by Tony Hobbs
The Wimberley fits quite snugly, rather too snugly with the lens arm attached, and I have to do the screw up all the way. Like my other LensCoat stuff, I will most probably only use this in the field. But it is a very practical carrying solution to keep it safe in a pack.
Due to the lens arm my only complaint is that it does stick out and pushes the material out. I fear over time it may put a hole in the material. Also it just makes the whole unit a bit "wide" and not as compact as with the lens arm off for portability. My preference is / would be to use the LensCoat Small Wide pouch for the lens arm, whilst the size of the pouch is "smaller" than the lens arm when it is removed, it does fit, just nicely. Then I pack that separately. The arm could fit loose in the Gimbal Pouch, but it would rub against the main unit. A separate little section in there would be better, or a fitted pouch to allow for the lens arm, but that would no doubt up the price.
Overall a great product and better than bubble wrap! Worth it, in my opinion.
I would give it 4.5, as 4 seems mean, but with these minor irritations, 5 is a bit high!!