LensCoat

®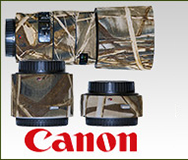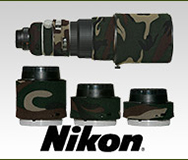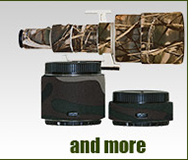 LensCoat® lens covers offers your valuable equipment some protection from scrapes and bumps, preserving its resale value. They also helps break up the shape of your lens, making it less noticeable to wildlife.
Other features include a clear, flexible window over the AF/IS/VR controls and the distance-scale window. The LensCoat® also features custom holes that reveal the red-dot for easy alignment to the camera body without removing the cover.
RainCoat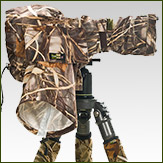 LensCoat® RainCoat provides protection for your camera and lens from the elements like rain, snow, salt spray, dirt, sand and dust while allowing you easy access to the camera and lens controls.
LensCoat

®

RainCoat
Accessories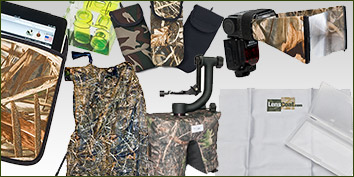 LensCoat has a variety of accessories available for your photography needs. We have lens clothes, bubble levels, beamers, ipad sleeves, and more.
LensCoat
®

Custom Covers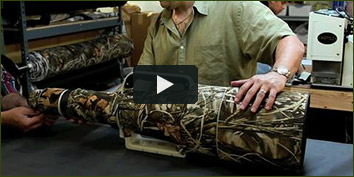 Check out this video demonstrating how we created a LensCoat for one the rarest and most expensive of lenses - the Canon EF 1200mm f5.6 L lens.
Upcoming Products
Date Expected