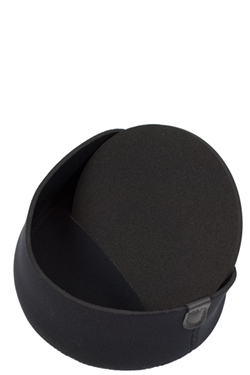 LensCoat® Hoodie® XXX Large - Black

[lch3xlbk]
Date Added: Thursday 15 December, 2011
Great design with the hard front inserted circular piece. It protects the front lens element. Recommended.
Date Added: Thursday 30 December, 2010
This unit is perfect...I had been looking for something like this for a long time.
Date Added: Monday 21 September, 2009
Rating Excellent Every thing made by Lenscoat is extremely well made . Even though I live in the UK I would rather order direct from Lenscoat as every thing arrives so quickly . I will be back for…
Date Added: Thursday 11 June, 2009
Purchased for my Canon 500mm - great fit with the lens shade attached. Purchase one size down for use without the shade. Great quality, design & price! Made in USA~!
Date Added: Monday 13 April, 2009
I use Hoodies on my Nikon 200-400 mm and 500mm lenses. They are a much needed alternative to using the Nikon lens covers which are difficult to put on and take off the lenses or hoods. The Hoodies are…
Date Added: Tuesday 23 December, 2008
This item is way better than the hood that came with the lens. It goes on easily and comes off easily (maybe too easy). Offers good protection. I am happy with my purchase.