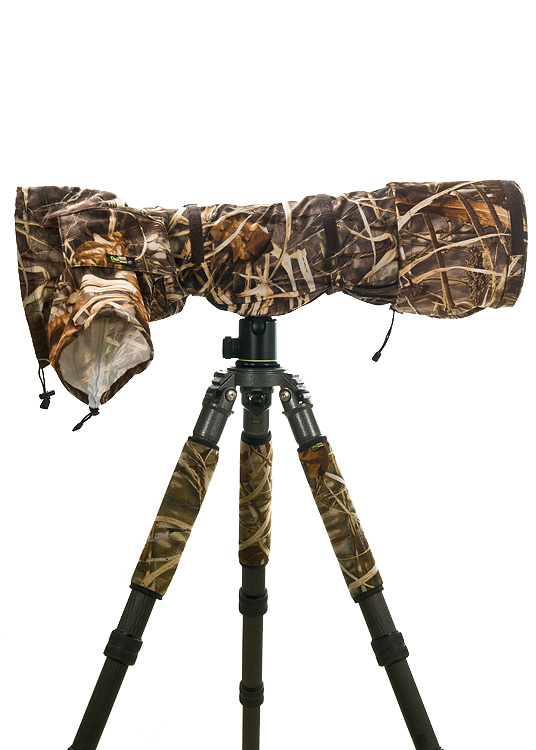 LensCoat® RainCoat Pro - Realtree Max4

[lcrcpm4]
Date Added: Tuesday 26 June, 2012
I have been using the RainCoat on my 800mm this summer while shooting from a canoe. Not only does it protect against water droplets from paddling but it also provides protection for the lens (in addit…
Date Added: Monday 16 April, 2012
Very practical and compact design! Very easy to attach and use.
Date Added: Thursday 09 February, 2012
I am very happy with my purchase of the Raincoat. I am even happier with my interaction with the company. I ordered the pro, thinking it was the correct one for us. When it arrived, it was too big for…
Date Added: Sunday 29 January, 2012
Untill now I don't use this product yet, but it look and feel nice and solid. I'm happy to have it in my back for rainy days as a precaution.
Date Added: Monday 19 December, 2011
I am very impressed with the quality of the material and ease of installation. It held up well to some very wet, cold weather on a recent trip to Bosque del Apache. I plan to purchase another for my …
Date Added: Sunday 23 October, 2011
Great product... After years of using my own, homemade, versions I decided it was time to try out a real rain coat for my 500/4.0. Its first real test was a week of constant freezing rain while shoot…