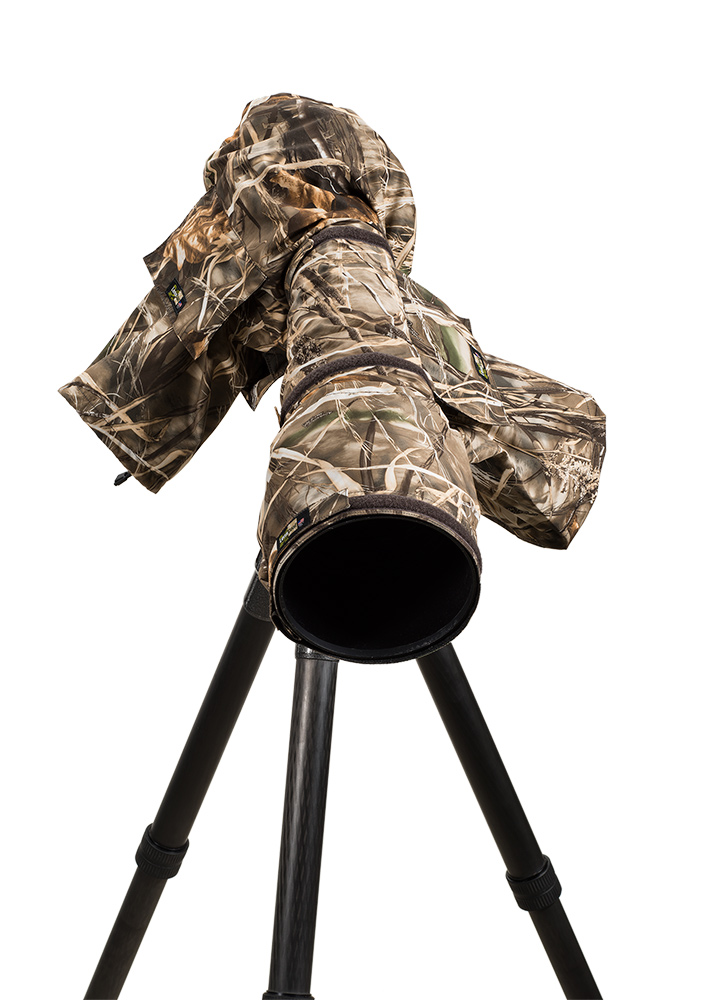 LensCoat® RainCoat 2 Pro Realtree Max4

[lcrc2pm4]
Date Added: Tuesday 05 April, 2016
Beautifully made as normal. Very easy to use and carry. The real test will be on my future visits to Scotland but I am sure there won't be a problem. Very highly recommended.
Date Added: Sunday 28 February, 2016
Being a wildlife photographer, this is indeed a necessity for me. It fulfills the very purpose of what it is meant for. Easy and convenient. Wonderful product !
Date Added: Sunday 12 July, 2015
I bought this to keep my gear dry. I was therefore pleasantly surprised, that just having it on kept my lens warm enough on a cold winters morning that my lens didn't mist up as I got on and off the b…
Date Added: Wednesday 21 January, 2015
Perfection, with Nikon 600mm f4, Nikon 800mm f5.6, Sigma 300-800 f5.6. Easy to work with fitting on equipment. Keeps lens protected from the environment. I have used Nikon lens coats for years, now …
Date Added: Thursday 06 November, 2014
I\'m using it in combination with a Canon EOS 1D Mark III and a Canon EF500 f/4 L IS USM version I. It works great and do the job on rainy days. I\'m very satisfied by this purchase.
Date Added: Wednesday 23 April, 2014
I have considered many rain cover for my rig. Ultimately it boiled down to raincoat 2 pro. Unique product , not only for its protective power , but also for the hassle free way it does its job . A ver…
Displaying 1 to 6 (of 7 reviews)
Result Pages: 1 2