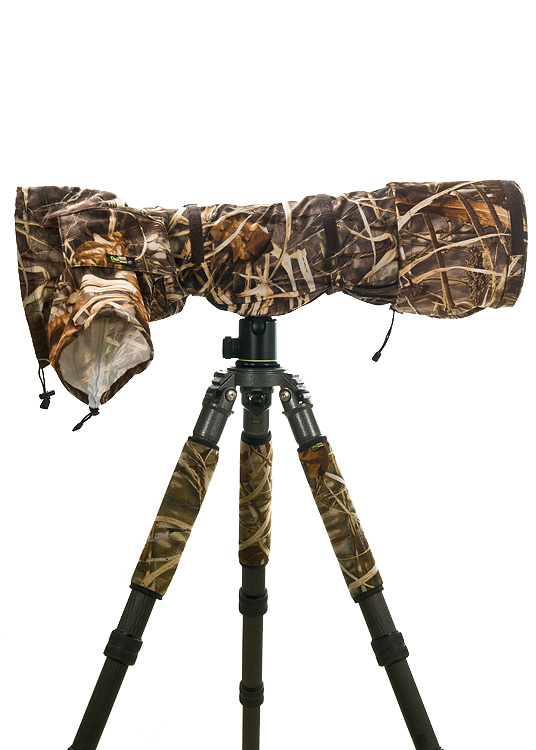 LensCoat® RainCoat Pro - Realtree Max4

[lcrcpm4]
$99.99
Date Added: Thursday 28 July, 2011
by Donald Arpin
What a product design. We all hate these darn things. Can't find them when needed. All are bulky and hard to control and take your shot.
It was truly a delight when I received both covers one for my Canon 500 and another one for my 800. I have Kinesis cases for both lenses and cameras...Now the raincoat fits on the bottom of the case (inside) with the camera and lens. Now always where I can find it.
Then your design makes it extreamly easy to fit and use. Plenty of cloth to cover all and the manner to tighten is truly remarkable. Just a great product design. The cost at first looked to be high...it is just Cheap Insurance on the $20,000 plus cost of what it protects.
Needless to say now I would and do endorse the product.
Don the sharpshooter