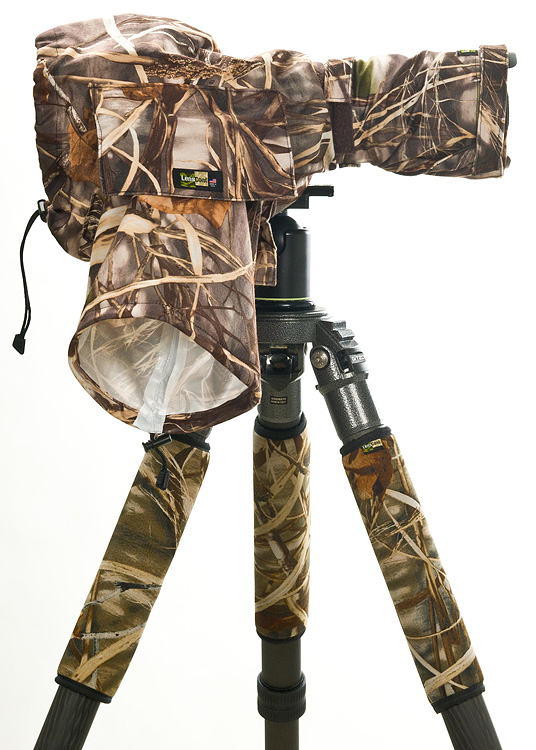 LensCoat® RainCoat Standard - Realtree Max4

[lcrcsm4]
Date Added: Sunday 01 May, 2016
I'm not a specialist, but this coat works fine for my 300 f4 and my 7d when I'm under the rain. Easy to use. It was exactly what I was looking for. And the order was sent pretty fast, thanks!
Date Added: Sunday 27 July, 2014
Excellent cover, takes a bit of a time to get used to but will protect your gear from inclement weather and even cold, since the material appears to be a very strong insulator.
Date Added: Sunday 13 April, 2014
I really like this quality made cover. I am using it with a Canon 70-200mm lense and a Canon 400mm lense. My first outing with the cover it was a drizzly day and it works perfectly. Now it goes with m…
Date Added: Tuesday 20 November, 2012
This cover is excellent. It works well with both large and small lenses. The fitting around the lens hood is far better than anything offered by anyone else. The internal volume is adjustable, this is…
Date Added: Friday 13 January, 2012
I've been looking for a "all weather" cover/coat for my Canon 7D and 100 - 400mm lens and after several unsuccessful attempts I was having coffee with another birder and was told about LensCoat. Check…
Date Added: Sunday 18 December, 2011
I really like the RainCoat as that open end at the camera prevents it from fogging as has happened to me in the past. It is also nice and flexible, easy to clothe your lens and easy to open it for man…
Displaying 1 to 6 (of 9 reviews)
Result Pages: 1 2