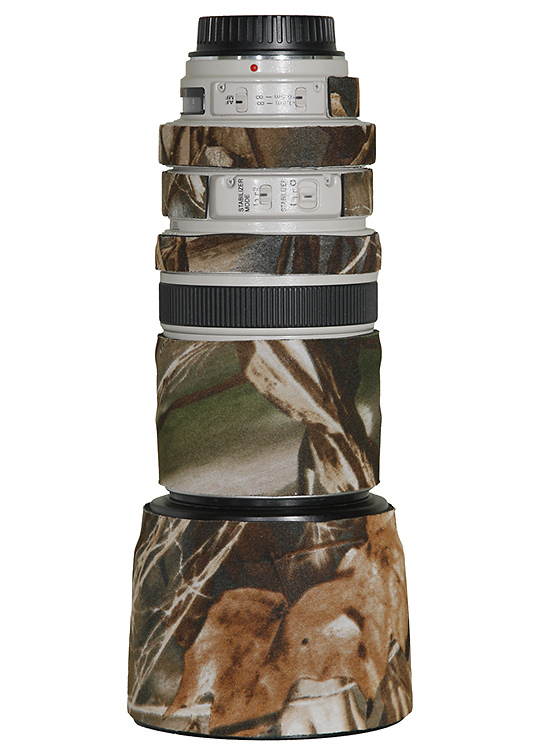 LensCoat® Canon 100-400 Realtree Max4

[lc100400m4]
Date Added: Sunday 04 October, 2015
Product is first class perhaps not from the most obvious of perspectives. My lenses are laid down/picked up all the time and the coat buffers most of the damage that may occur to the lense edges. I al…
Date Added: Tuesday 15 January, 2013
this one wasn't hard to put on at all and i really like the feel and cushion it gives my bigger lenses.
Date Added: Wednesday 28 December, 2011
I bought this for my husband who is an avid hunter. He loves it. It is easy to put on and remove. I didn't want a skin to cover the lens because when I use it I would prefer it not be camoflouged. The…
Date Added: Tuesday 20 September, 2011
First of all I want to comment that this was a great shopping experience from the \"Thank you\" (personally written) on my invoice, to it\'s fast shipment and now how great it looks on my lens. The fi…
Date Added: Monday 27 June, 2011
I think thik product is really useful product and is very well made.
Date Added: Saturday 20 March, 2010
Marvellous piece of kit. Does a great job camouflaging the lens and the Realtree pattern is excellent in browns and leafy areas. Easy to put on and remove.
Displaying 1 to 6 (of 10 reviews)
Result Pages: 1 2