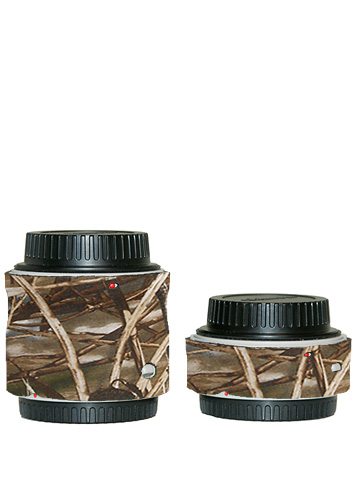 LensCoat® Canon Extender Set Realtree Max4

[lcexm4]
Date Added: Thursday 29 July, 2010
A simple solution to an old problem of lens protection and camy.
Date Added: Saturday 20 March, 2010
Again the Realtree camo is great and covers the extender well hiding the white.
Date Added: Wednesday 23 September, 2009
Perfect compliment to my 2.8 lenses. Fits perfectly and received promptly and without hasstle. Thanks to the team at LensCoat.com. Nikki Burke.
Date Added: Monday 21 September, 2009
Concur with Bruce Dickson: the holes for the red alignment dots are too small. This leads to an occasional, and irritating, user experience where you are looking for the dot when attaching lenses or b…
Date Added: Wednesday 08 July, 2009
Excellent product which compliments the set that I purchased for my 600mm IS lens
Date Added: Friday 30 January, 2009
Producto muy recomendable. Rapidez y seriedad absoluta en la venta y envio.