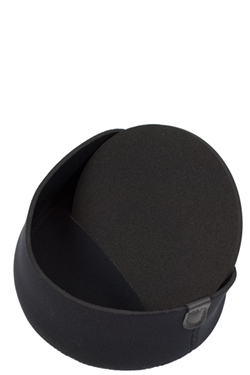 LensCoat® Hoodie® XX Large - Black

[lch2xlbk]
Date Added: Monday 20 August, 2012
The lens hood works great! Quick and easy to get on and off the lens even with the Lens Coat lens protection on as well.
Date Added: Saturday 22 October, 2011
Excellent item, very good construction and materials and very fast shipping!
Date Added: Sunday 25 September, 2011
Hoodie Lens Caps are by far the best photographic accessories I have ever purchased.
Date Added: Monday 29 August, 2011
I needed a cover for my Canon 300 f/2.8 to use when I did not have my carrying case for protection. The Hoodie fits my needs perfectly. It is compact, light weight, and easy to apply. The plastic plat…
Date Added: Friday 03 June, 2011
Purchased to replace the Nikon supplied lens hood on my 200-400 f4 zoom. The lensCoat unit is so much easier to use, takes up less room in the camera bag. I would recomend this well made product.
Date Added: Monday 26 April, 2010
Simply perfect. More useful than the original Canon cap.