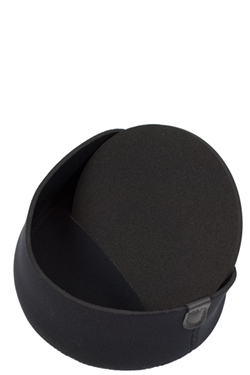 LensCoat® Hoodie® XX Large - Black

[lch2xlbk]
Date Added: Friday 02 October, 2009
The item sent again secondarily reached promptly. thank you.
Date Added: Friday 21 August, 2009
Received the product promptly. It fits my equipment perfectly and is of excellent quality. I am very pleased with the purchase.
Date Added: Monday 03 August, 2009
This is exactly what I was hoping to find for my Nikkor 500mm f/4P. Snug fit, lightweight, great price.
Date Added: Friday 30 January, 2009
Works perfectly and is much better than the default Canon cover. Shipping was really fast and shipping rates were extremely reasonable.
Date Added: Thursday 01 January, 2009
Very well done. Nice fit, and good idea regarding the internal strong pad. Much more pratical than the original cover.
Date Added: Thursday 25 December, 2008
This looks ideal as a "temporary" cover, it fits just snug over lens, it pops off easily and fold into a pocket, easier than the large cover on my 200-400. For storage I will continue to use the suppl…