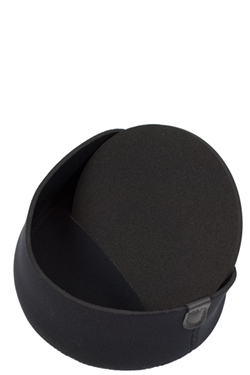 LensCoat® Hoodie® XX Large - Black

[lch2xlbk]
Date Added: Wednesday 01 November, 2017
Well made product. It fits perfectly to the lens.....
Date Added: Sunday 03 May, 2015
Very good stuff, thx Lens-Coat (absolutely recommended)!
Date Added: Sunday 16 February, 2014
Muy eficaz y ├║til para transportar mi 300/2,8VR en la mochila con el parasol recogido. Very practical and useful for transporting my 300/2.8VR with parasol, once it is inside the backpack.
Date Added: Monday 12 August, 2013
Good accessory is performing its function. I recommend it. Buen accesorio cumple adecuadamente su funci├│n. Lo recomiendo.
Date Added: Monday 08 July, 2013
Very nice product. Should be quite useful. Good customer service.
Date Added: Tuesday 15 January, 2013
Great add on hood for walking around with a long lens. I had to add my own adapter to have something to hook it on.