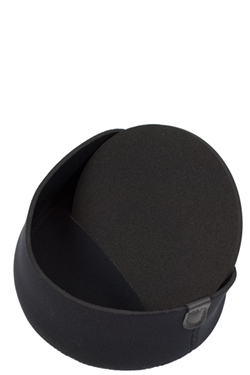 LensCoat® Hoodie® XX Large - Black

[lch2xlbk]
Date Added: Tuesday 23 December, 2008
This item is way better than the hood that came with the lens. It goes on easily and comes off easily (maybe too easy). Offers good protection. I am happy with my purchase.
Date Added: Saturday 29 November, 2008
Easier to use that the Lens Cover that comes with the len. Material has a nice feel to the touch!
Date Added: Sunday 20 July, 2008
I love this product! It is so much better than the hood cover that comes with the canon 200mm and 300mm lenses. The fit is perfect and definitely protects your lens!
Date Added: Tuesday 03 June, 2008
The LensCoat Hoodie is the perfect solution for my need to carry a 300mm f/2.8 lens with the hood attached. I picked the size from the convenient chart and had my Hoodie in a few days.
Date Added: Friday 02 May, 2008
Definitely something I was looking for and very happy to find. I am always carrying around that lens on jobs or for pleasure wishing I had something covering the hood opening when not shooting. My onl…
Date Added: Friday 18 April, 2008
Offers excellent protection for my 500MM Canon IS. Perfect fit & great quality.