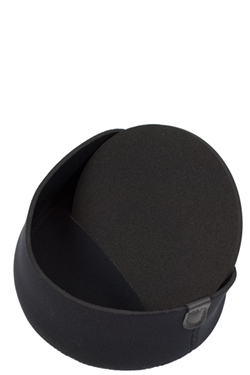 LensCoat® Hoodie® XXX Large - Black

[lch3xlbk]
Date Added: Sunday 13 December, 2015
Perfect fit for the Nikon 600mm f/4 VR Lens. Would recommend to others.
Date Added: Saturday 30 August, 2014
Excellent easy to install lens cap for the Canon 500/4. Easily stretches over the attachment knob on the lens hood. No complaints!
Date Added: Monday 22 April, 2013
Fits like a glove on 500 mm f/4 mark 1. Top-notch quality and worth the money. Excellent product indeed !
Date Added: Sunday 29 January, 2012
I am very satisfied from product lch3xlbk LensCoatTM HoodieTM XXX Large - Black. -Greece
Date Added: Wednesday 18 January, 2012
I recently purchased an Explore Scientific 127mm refractor telescope for astrophotography. One of the minor drawbacks of that scope is that it's basically impossible to get the lens cap back onto the …
Date Added: Tuesday 27 December, 2011
great stuff!!! love your projects. Both the hoodie and also the Lens Coat cover that I have used on my 800mm Canon lens.