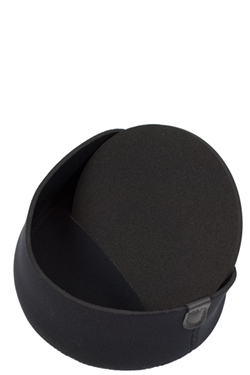 LensCoat® Hoodie® Medium - Black

[lchmbk]
Date Added: Friday 24 September, 2010
First lenscoat purchase, have this on nikon 17-35 2.8 with hood. Purchased because regular lens cap (nikon/schneider etc) will not stay on if lens has a slim filter. Lenscoat works really well. Not…
Date Added: Wednesday 22 July, 2009
Simple, elegant, functional solution to how to carry your Nikon 14-24mm f2.8 lens. No more bulky lens cap hogging space in your pocket. Just fold up the Hoddie and shove it in!
Date Added: Friday 20 February, 2009
After showing it to my camera club last night we all felt the Hoodie will offer a worthwhile degree of protection to the lens. Using it in the field it was easy to work with and folds up to fit in my …
Date Added: Thursday 25 December, 2008
Perfect fit, like my other hoodie, this won't be a permanent attachment, I will use the supplied cover for storage, but for out in the field this will be better and more storage-able than my 14-24 cov…
Date Added: Saturday 01 November, 2008
A much better lens cap than the one provided with the Nikon 14-24mm f/2.8. A great lens that's now got a much better lens cap!
Displaying 7 to 11 (of 11 reviews)
Result Pages: 1 2