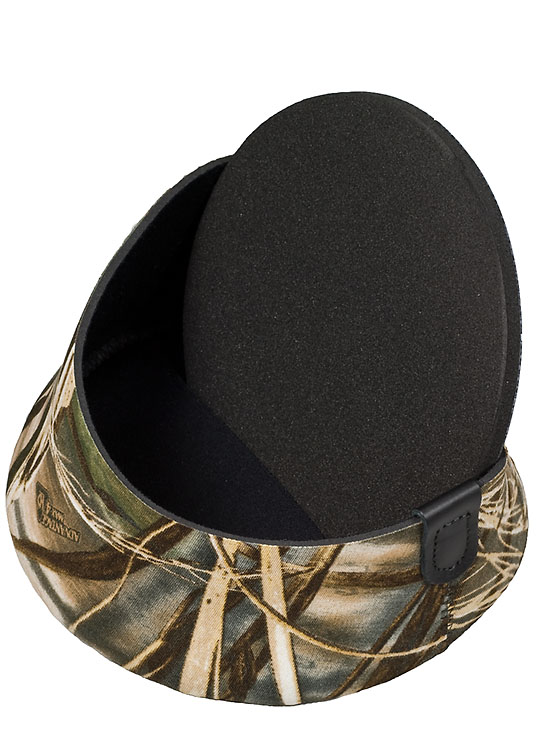 LensCoat® Hoodie® Medium - Realtree Max4

[lchmm4]
Date Added: Monday 11 April, 2016
The hoodie it's great protection for my lens and light for traveling and day by day use.
Date Added: Sunday 16 February, 2014
I bought this Hoodie for my Canon 400mm f5.6 it fits perfectly.. If Lund it gives excellent protection to the lens and also stops the LensCoat from rolling back when slid into my camera bag...
Date Added: Sunday 18 September, 2011
This cover works as designed. I use it on the Nikon 105 Macro, placed directly over the end of the lens hood. It is good protection and not having to deal with the normal plastic clip-in lens cover is…
Date Added: Wednesday 23 March, 2011
I love you LensCoat Hoodie! I have several of them! caught the quality!!!! BRAVO! Oleg . Russia
Date Added: Monday 14 December, 2009
I am really impressed by the quality of lenscoat products. It's well made and it's fit like a taylor made hoodie. I use it on my nikkor AF 300mm F4, 86mm lens cap and it's perfectly fit. I need no mor…
Date Added: Monday 05 October, 2009
Have not used in the field yet, but it looks like it will protect the front glass well, and help keep my lens hood from falling off. It is everything that I expected it to be.
Displaying 1 to 6 (of 6 reviews)
Result Pages: 1