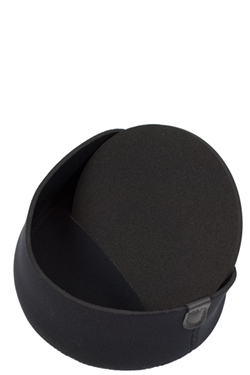 LensCoat® Hoodie® X Small - Black

[lchxsbk]
Date Added: Sunday 24 January, 2016
See my review under "Small hoodies" for more details, but the executive summary is that this is a fine product and should do everything that is described. Very reasonable price for the quality.
Date Added: Monday 17 June, 2013
I like the cover. It fits perfectly. I'll buy more as I need them Thanks.
Date Added: Monday 03 September, 2012
Great product. When I put the polarizer filter on my wide angle, I needed a cover to protect it and the lens. The hoodie was the perfect answer. Customer service was great and delivery was fast.
Date Added: Wednesday 16 May, 2012
Just what I expected. Easy to slip on my Zeiss 50mm MP and Zeiss 25mm Distagon with the hoods attached. Saves the hassle of the awkward-fitting Zeiss caps and does a nice job protecting the lens when …
Date Added: Wednesday 07 September, 2011
This turned out to be the perfect solution to a lost lens cap for my spotting scope, and much easier to use.
Date Added: Tuesday 05 January, 2010
I am very pleased with all aspects of both the products you offer as well as your service. It is a pleasure to do business with you Thank you Roger Evans
Displaying 1 to 6 (of 7 reviews)
Result Pages: 1 2