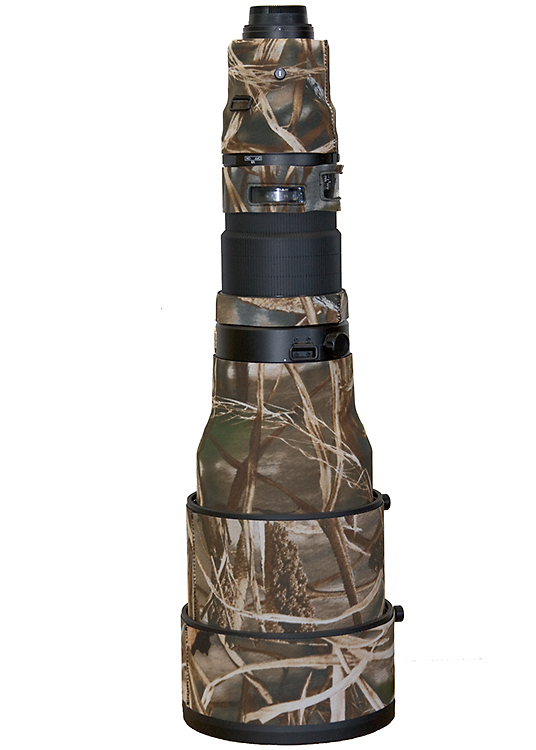 LensCoat® Nikon 600VR - Realtree Max4

[lcn600vrm4]
Date Added: Tuesday 17 February, 2015
Works great to protect the lens and provide some camouflage.
Date Added: Tuesday 26 March, 2013
I jsut purchased this product, all of the parts fit perfectly and I am so pleased. It will most definately help in the field to hide this big lens and I am certain that it will protect it from tree br…
Date Added: Wednesday 16 May, 2012
Very good! I will buy more items from you.
Date Added: Monday 17 October, 2011
Every part is perfect to my Nikon 600VR. Very easy to put on. Fast delivery to Norway, seven dys and to a very good price! I recomend LensCoat strongly. Very quick answers to questions send by email…
Date Added: Thursday 01 September, 2011
First of all, I have to say I'm very satisfied about this product. The material is good, strong and elastic at the same time. The camouflage is excellent. It fits with a bit of effort on the barrel …
Date Added: Monday 23 November, 2009
VERY GOOD PRODUCT AND ALSO SERVICE. YOU HAVE A VERY GOOD MAIL ORDERING SYSTEM AND TRACKING. THE PRODUCT FITS PERFECTLY WITH MY VR600 NIKON.
Displaying 1 to 6 (of 10 reviews)
Result Pages: 1 2