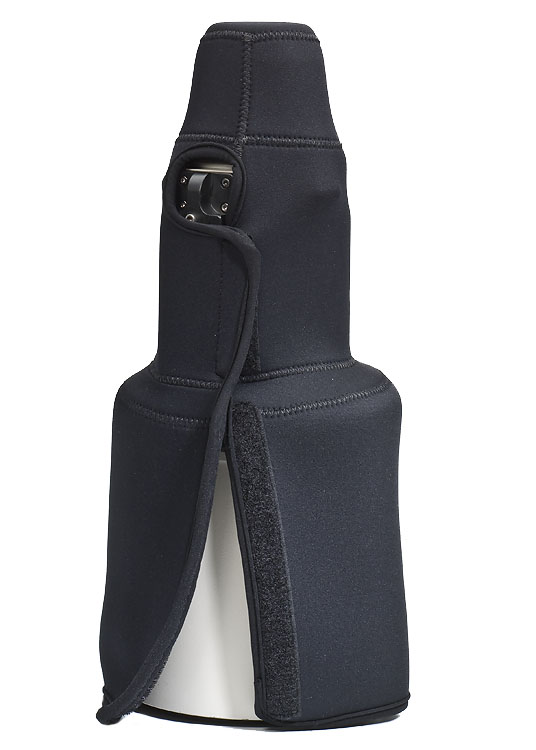 TravelCoat® Canon 500 f/4 IS w/hood Black

[tc500ishbk]
Date Added: Saturday 30 August, 2014
Great padded lens cover! Easily fits over a Lens Coat. Accomodates the lens strap if still attached. Still fits in the Canon lens case easily. A little difficult to fasten the velcro underneath a lens…
Date Added: Wednesday 26 May, 2010
The travelcoat fits well and protects my 500 f4 lens while transporting between shooting locations. I do a lot of back country work and hard cases are not an option.
Date Added: Friday 17 July, 2009
I purchased a Hoodie to work in conjunction with the TravelCoat for my 500mm Canon lens for travel and field work. Both pieces performed very well and provided convenient protection. This lens was tra…
Date Added: Thursday 25 September, 2008
This is a great product - its fits perfectly over the lens fitted with a lenscoat and the standard canon lens cap still fits...
Displaying 1 to 4 (of 4 reviews)
Result Pages: 1