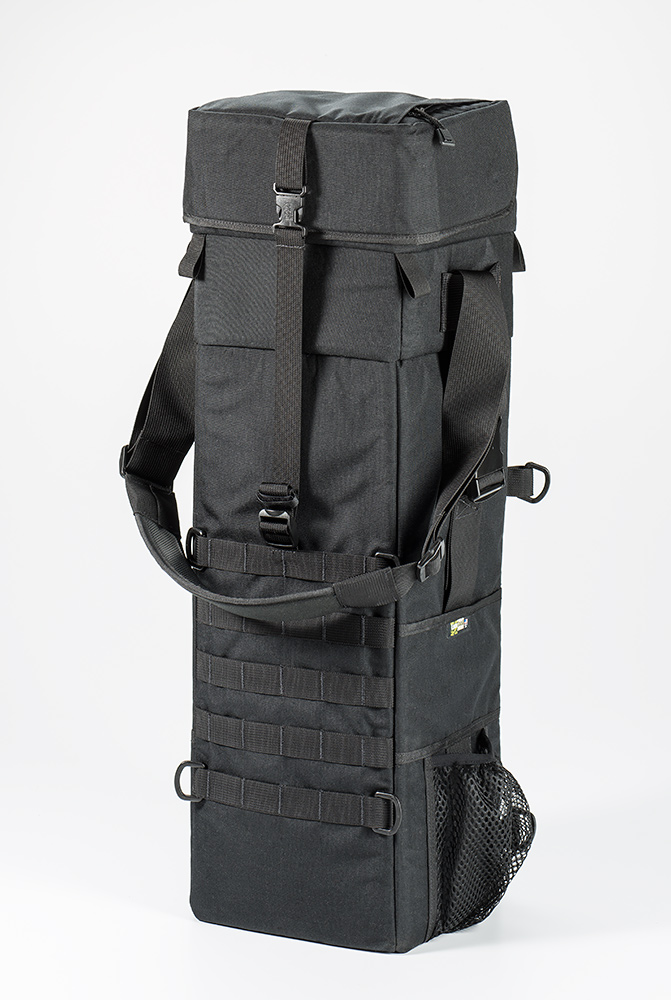 Availability: In stock
This is one smart bag. Whether you're in the field or a safari vehicle it's perfect when you want to be ready to take the shot at a moment's notice. The 4Xpandable bag can be ingeniously folded to three different sizes – or folded flat!
Position 1: full size, 28.75" height; perfect for a long lens in shooting position with teleconverter and camera body*
Position 2: Folded down to 24.5"; makes the bag more compact and lowers its center of gravity
Position 3: Folded down to 21.5"; now the bag is small enough to be used as an airline carry-on aboard most commercial aircraft.
Removable lid with pocket zips on easily and securely at all three positions
Male and female ends on removable shoulder strap allow for strap to be used to secure bag
Removable reinforced insert panels allow you to configure the weight and support
Soft sided construction allow the bag to be folded nearly flat for storage or packing
Built to last with heavy-duty water-resistant Codura and lightweight, water-resistant nylon lining
M.O.L.L.E webbing system to easily add pouches and accessories
Removable harness (sold separately)
Multiple connection points to secure the bag
YKK zippers
Expandable exterior mesh pocket
Tripod/Monopod support options
Lens Collar insert now included
Made in the USA
*Accommodates camera body and lens such as Canon & Nikon 400mm f/2.8, 500mm, 600mm, 800mm
Internal dimension 9"x9" (22.86cm x 22.8cm) x 21.5"or 24.5"or 28.75" (54.61cm or 62.23cm or 73.02cm)
Weight 2.6 - 4.19lb (1.19 -1.9kg)
Folding the Xpandable Long Lens Bag