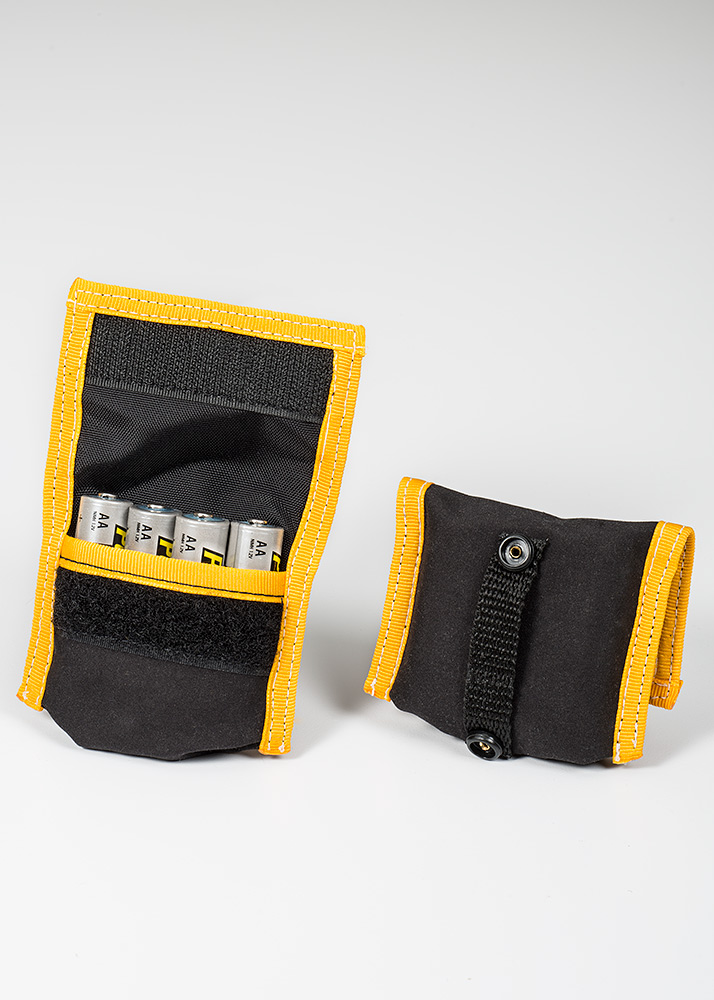 BatteryPouch AA 4+4

[bpaa44]
Availability: In stock
The LensCoat® BatteryPouch AA 4+4 consists of 2 pouches that hold 4 AA batteries each. The compact pouches snap together to hold 8 AA batteries for easy storage and retrieval in you camera bag. The hook and loop closure keeps the batteries secure.
The pouch also has a belt hoop so you can wear it into the field, never be without batteries when you need them.
The BatteryPouch AA 4+4 is made of the same lightweight waterproof material as the LensCoat Memory Wallet and RainCoat. They are available in Black, Green, Navy, Realtree® Max4, Realtree® Max5, Realtree® AP Snow, Digital Camo, and Forest Green camouflage pattern.
Features-
Compact design, folds flat when empty
Lightweight waterproof material
2 pouches that hold 4 AA batteries each
Snaps together
Belt hoop
Available in 7 colors / patterns.
Made in USA.