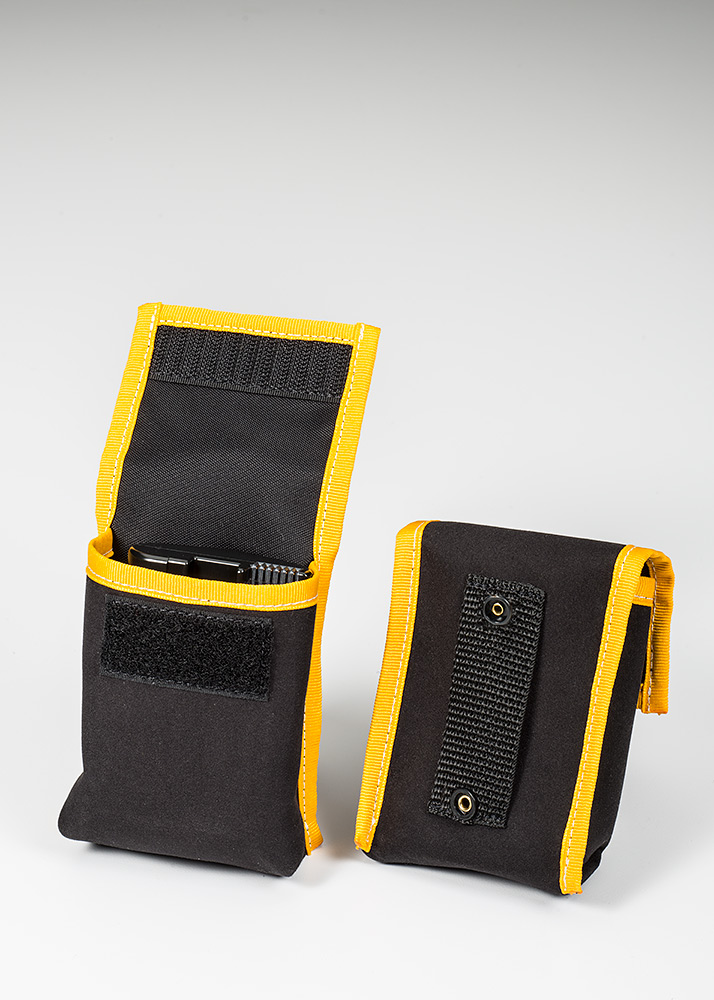 BatteryPouch Pro DSLR 1+1

[bpp11]
Availability: In stock
The LensCoat® BatteryPouch Pro DSLR 1+1 consists of 2 pouches that hold 1 Pro DSLR battery each. The compact pouches snap together to hold 2 Pro DLSR batteries for easy storage and retrieval in you camera bag. The hook and loop closure keeps the batteries secure.
The pouch also has a belt hoop so you can wear it into the field, never be without batteries when you need them.
The BatteryPouch Pro DSLR 1+1 is made of the same lightweight waterproof material as the LensCoat Memory Wallet and RainCoat. They are available in Black, Green, Navy, Realtree® Max4, Realtree® Max5, Realtree® AP Snow, Digital Camo, and Forest Green camouflage pattern.
Compatible with batteries found in most Pro size camera bodies, such as the Nikon D4, Canon 1Dx, Nikon D3s, Canon 1D Mark IV and similar.
Features-
Compact design, folds flat when empty
Lightweight waterproof material
2 pouches that hold 1 Pro DSLR battery each
Snaps together
Belt hoop
Available in 7 colors / patterns
Folds flat when empty
Made in USA.