eBooks & Guides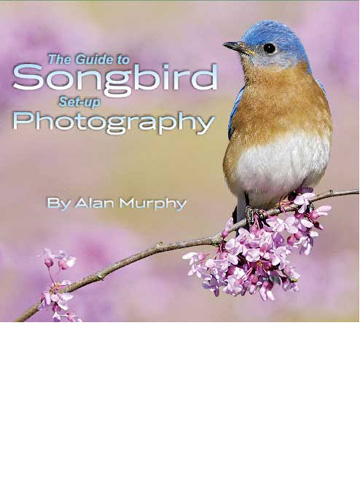 The Guide to Songbird Set-up Photography
This e-book is lavishly illustrated not only with Alan's killer images but with dozens and dozens of step-by-step photos that will show you exactly how to create your own successful set-ups. Alan's writing is clear and concise and his directions are easy-to-follow and inclusive.
Even if you have only a small backyard, a patio or a balcony, Alan can help you to create stunning avian images on a consistent basis.
This e-book is a 106 page downloadable pdf.
From: $50.00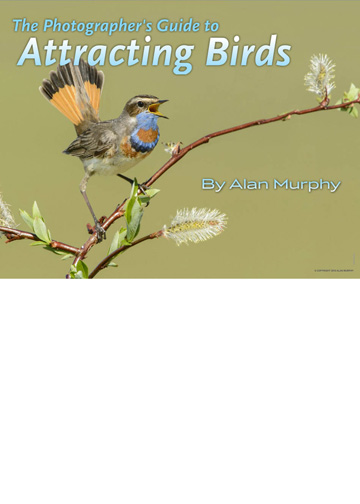 The Photographers Guide to Attracting Birds
As a follow up to his tremendously popular Guide to Songbird Set-Up Photography, Alan Murphy brings you even more information in the Photographer's Guide to Attracting Birds.
Topics covered include:
Blinds and Camouflage
Attracting Shorebirds using bait
Attracting birds using Insects
Attracting Raptors using a decoy
Attracting birds onto ground perches
Attracting birds using road kill
Attracting birds using audio
1