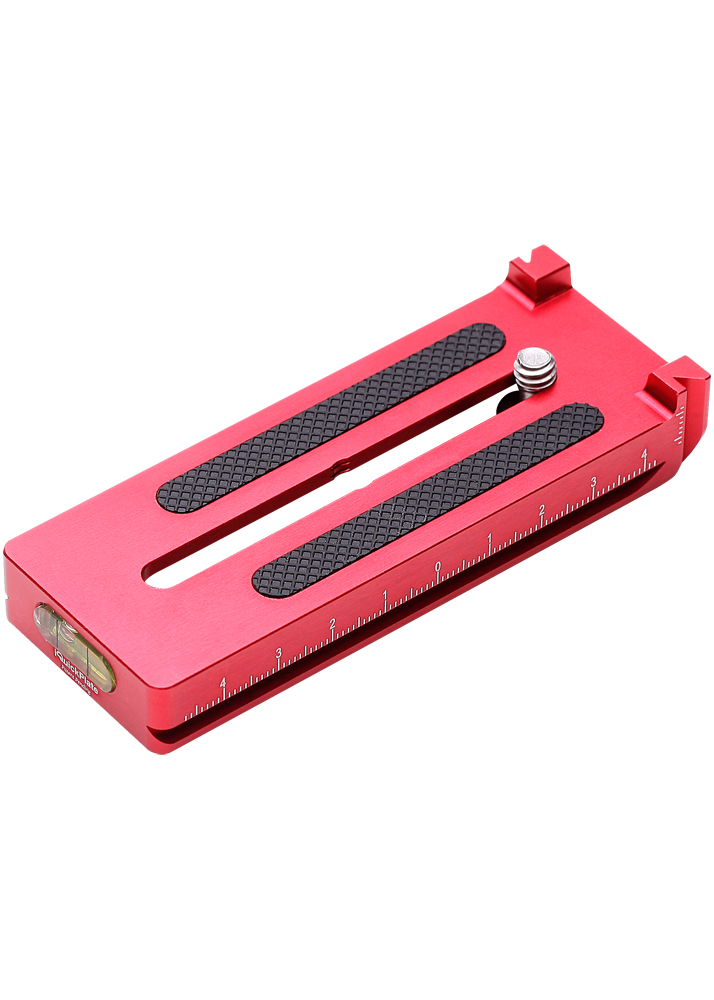 Availability: In stock
It is a multifunctional quick release plate, that substitutes L-Plates, without covering the cable connection and it can also be used as a normal lensplate for telephoto lens or even telescopes. It is lighter and easier to carry as other common L-plates and it is compatible with every camera (except Olympus MILC).
You can easily level with the simplest tripod head too!
And it can also function as a bottle opener!
Available in Red or Black
Standard profile or Slim profile
100mm length or 70mm length
Standard Dimensions 100mm x 38mm
Height of plate - 13mm
Height of flange - 17mm
Weight - 72gr
Slim profile Dimensions 100mm x 38mm
Height of plate - 7mm
Height of flange - 9mm
Weight - 52gr
70 Slim Dimensions 70mm x 38mm
Height of plate - 7mm
Height of flange - 9mm
Weight - 31gr