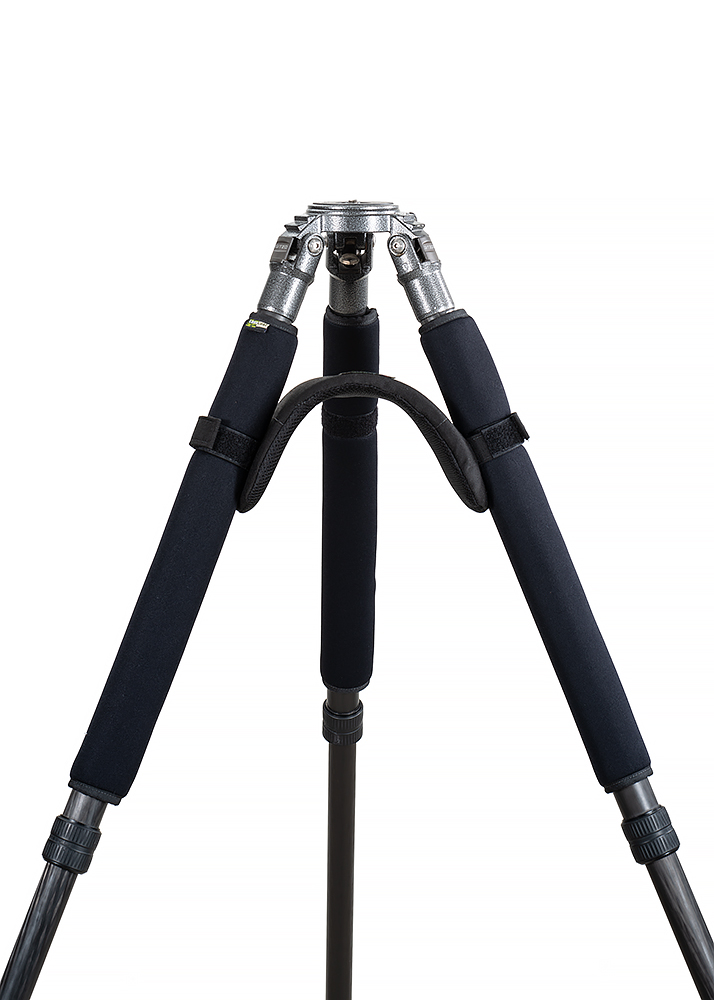 Availability: In stock
The ultimate protection and versatility for your tripod legs and your shoulder.
All the great benefits of LegWraps such as thermal barrier making the tripod more comfortable to handle in hot or cold conditions. The spongy soft neoprene acts as a cushion when carrying the tripod against your body and protect the tripod from nicks and scrapes.
The LegWrap Pro also incorporates a shoulder pad that is easily attached to the sewn in velcro for carrying with legs open.
Constructed from heavy-duty water-resistant Codura, dense foam and the inside surface is made from 3D mesh fabric, a soft Polyester moisture-wicking substrate.
LegWrap Pro 312 is designed for tripods like Gitzo series 3 and tripods with upper leg diameters from 1.25"- 1.4" (31.5mm-35.5mm) and are 12" (30.48cm) in length.
Easily attached with velcro.
Water resistant.
Stays on the tripod when legs are closed or open.
Available in black and variety of camouflage patterns to help break up the shape.