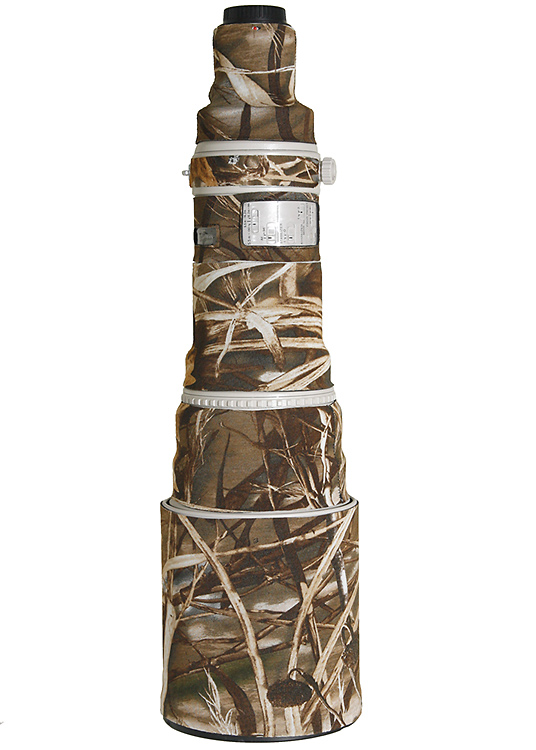 LensCoatĀ® Canon 600 Realtree Max4

[lc600m4]
$105.99
Date Added: Tuesday 11 January, 2011
by Kevin Mills
Just installed my LensCoat on my lens and I\'m very impressed with the quality of the product so far. I haven\'t field tested it outside of my living room yet, but I have no doubt it\'ll minimize the risk of scratches and nick on the lens.
I didn\'t realize prior to buying that the windows for the lens controls is actually covered with a plastic. At first I thought that might be a problem for operating the controls but they can be manipulated easily enough (at least without gloves on).
Installation was straightforward, but takes a little effort to work the neoprene onto the lens (this is good, its not going anywhere once in place). I, like some other reviewers, have chosen not to install the adhesive strip on the rotating collar.
One other note, that I also wasn\'t aware of prior to purchasing (and resulted in a second order (and more shipping costs)) was that the Canon Len Cap/Sleeve will not fit on the lens once the LensCoat is installed, so I had to come back and order a LensCoat Hoodie for the lens (which arrived today).
The Realtree Max4 HD pattern is going to make my whole setup almost invisible on the wildlife refuges.
Overall, I\'m very pleased with the product.