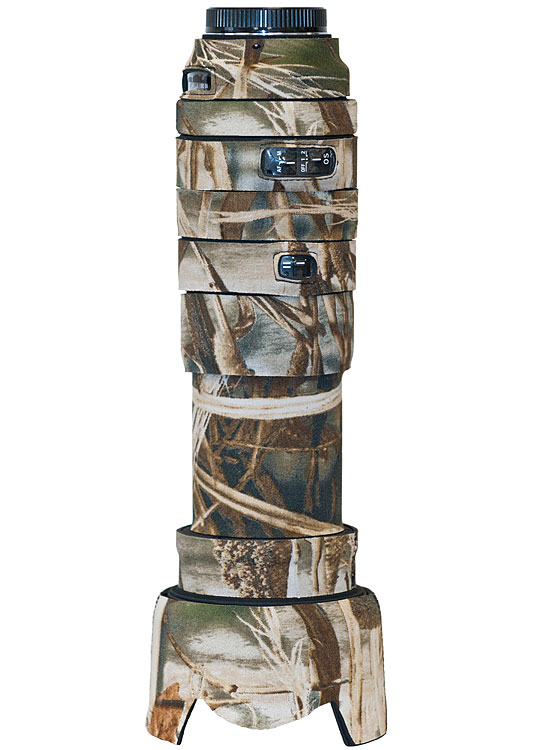 LensCoat® Sigma 50-500 OS Realtree Max4

[lcs50500OSm4]
$99.99
Date Added: Saturday 11 February, 2012
by Miguel Angel Mairata
Just what I wanted, perfect camouflage no glare, the high quality of material used in its manufacture \"neoprene based,\" a protection proprociona acolchaha, is to thank the various shades of their camouflage, \"not all environments are equal\" I am a nature photographer and I encourage anyone seeking camouflage and protection for your purpose to consider this option.
The delivery was quick, on its packaging and a micro-fiber cloth gift in an envelope and in its original packaging, all very proper and in 5 days at home to Mallorca U.S. in less than a week.
I am very happy and satisfied, a warm greeting
Justo lo que buscaba, camuflaje perfecto sin brillos, la gran calidad del material utilizado en su fabricaci├│n \"neopreno en su base\", proprociona una proteccion acolchaha, es de agradecer los distintos tonos de sus camuflajes, \"no todos los entornos son iguales\", soy fot├│grafo de naturaleza y animo a quien busque camuflaje y protecci├│n para su objetivo a que considere esta opci├│n.
La entrega ha sido rápida, en su embalaje y con un paño de micro-fibras de regalo, en un sobre y en su paquete original, todo muy correcto y en 5 dias en casa, de Estados Unidos a Mallorca en menos de una semana.
Estoy muy contento y satisfecho, un saludo cordial