LensTote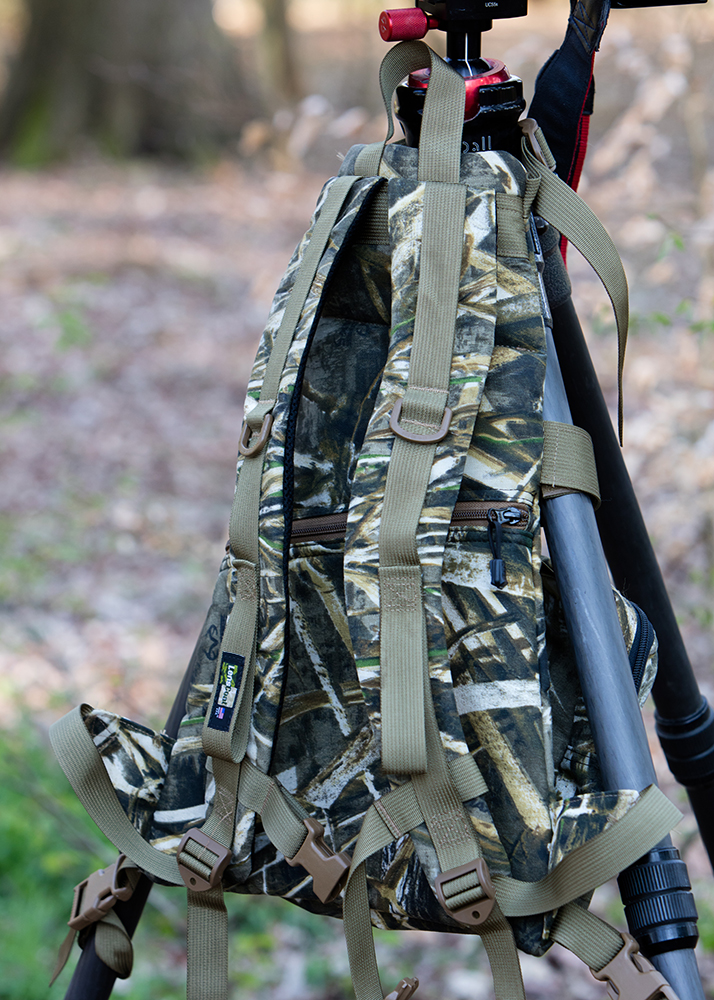 LensCoat LensTote tripod carrying system


The LensTote will be a "must have" product for all those who have set off on foot with a tripod uncomfortably slung over their shoulders. A LensTote is easy to attach to any tripod, and once attached the user will never want to take it off. The tripod can be stored with the LensTote attached, in fact the LensTote can be used to hang a tripod neatly from any hook.

With a LensTote photographers no long need to lug their gear over their shoulders as they search for their desired location. Simply use the LensTote to comfortably and easily carry your camera (or scope) and attached tripod on your back. With padding and support straps, your gear will not weigh you down. Once you find your spot, just take the LensTote off and you are ready to go. Even better, as you focus on your subject, the LensTote acts as a partial blind, helping you stay camouflaged from the wildlife you are looking to capture. The best part is, once you decide to relocate your position, there is no more dissembling and reassembling required.

Simply put the LensTote back on with your gear all still assembled and comfortably seek your next prime location. Once you are there, set your tripod down and you are ready to go. No matter what the weather, cold, snow, rain, etc., you no longer have to worry about attaching equipment each time you find an ideal spot. As an added bonus, the LensTote comes with not only internal pockets for storage, but also a detachable carry bag that can hold your lenses, batteries, keys, or whatever you need to take with you on your shoot.

This is one product that wildlife enthusiasts will find indispensable.
From: $144.00
1